Skip to product information
Media gallery

Media gallery
Trigon OP Sample Pack
Regular price

€15,00

Sale price

€15,00

Unit price

per
Vendor: Morningdew Media
Only
-16

items in stock!
Out of stock!
Description

Trigon OP is an original sample pack with presets for the Teenage Engineering OP-1 Field, OP-1 and OP-Z + .wav files usable in any sampler/DAW!

Trigon OP contains a careful selection of sounds designed on the Trigon-6 synth + additional samples for your music projects!

You'll find lush pads, leads, huge strings, fat basses and effects suitable for modern songs.

The sample pack also contains a collection of samples I created while working on recent music projects, like the EP "Timeless Lullaby" and the single "Biome Bird Body". I also included my favourite "super huge" organ sounds.

As icing on the cake I added some of my personal favourite lofi drum sounds in the "gelhein kit".

Trigon OP samples can be used for any sampler, Ableton Live, or anything that plays WAV files. 

Demo 1 (made on OP-1 field) - Trigon OP song demo #1 (made on OP-1 field)

 

License Rights / Legal

Purchase of this product grants you a license for commercial and non-commercial use without attribution. You agree to not re-sell / re-distribute the samples "as is",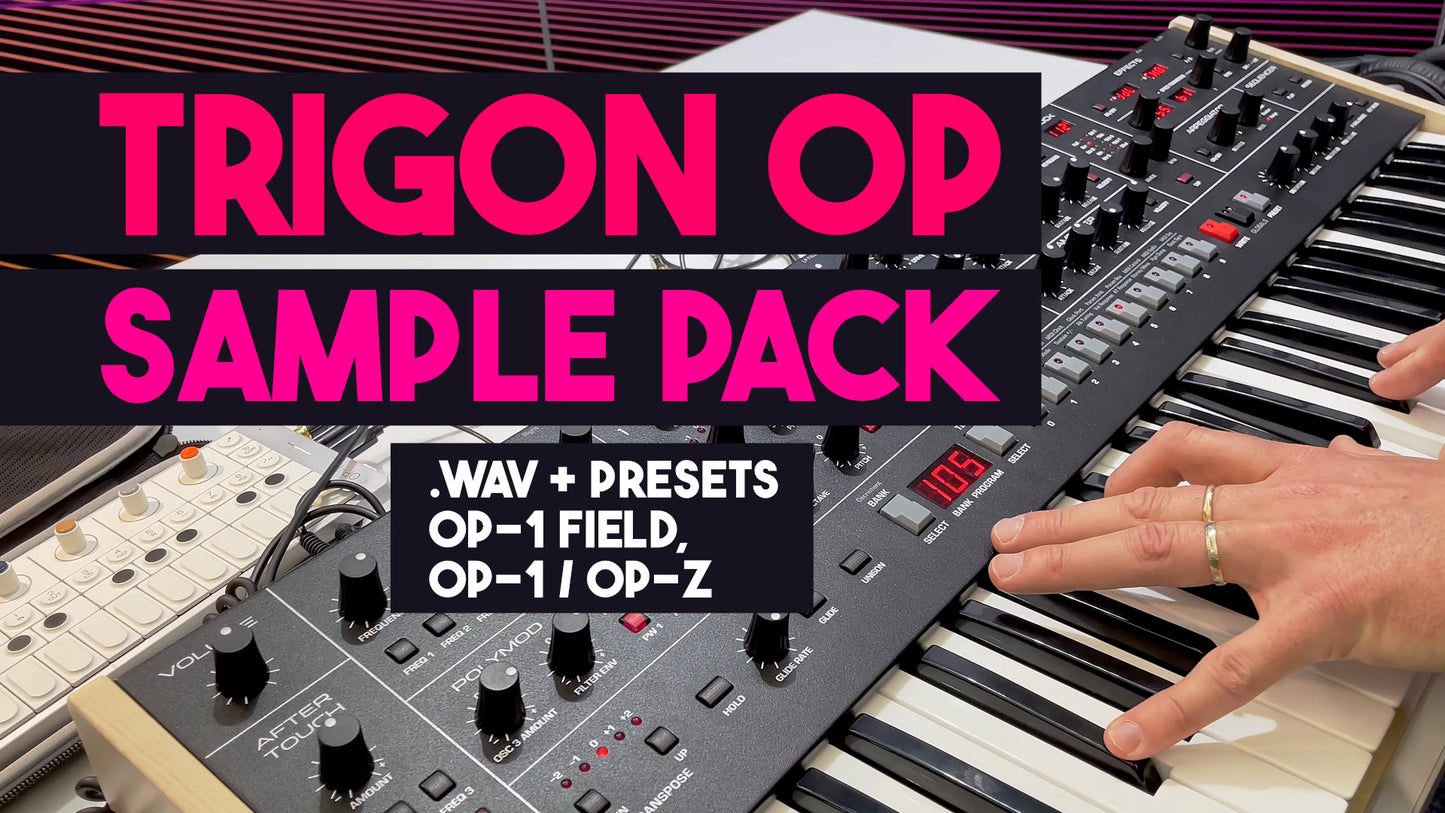 Notified by email when this product becomes available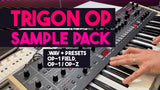 Trigon OP Sample Pack
€15,00
Recommended products
Share information about your brand with your customers.
Customers feedback
What our customers say about our courses?
Testimonial
Standing head and shoulders above any DAW tutorial that I have seen, this class is truly epic and is perfect for beginner and expert alike. Bitwig takes some unpacking and Mattias does a super job with his patient delivery and top level music and video making skills. A+++
Testimonial
The Bitwig Masterclass is a must for any musician looking to get a very good understanding of Bitwig Studio and all the possibilities it provides. The course is well structured and Mattias' very pedagogic approach is ideal for making quick progress and building a strong foundation of knowledge that will allow you to record your tunes in no time. Learning to use Bitwig isn't hard with Mattias, quite the opposite. Give it a try ;)
Testimonial
I found the masterclass very useful for getting familiar with Bitwig Studio. I can tell a lot of effort was put in to this and to make it as entertaining and useful as possible for a educational course. I would recommend.
Testimonial
I found the whole course very informative and imagine i will be referring back to it multiple times. Definitely worth the money if you're a complete noob like me!
Testimonial
I want to thank u for the masterclass.
Half march I finished my recordstudio and left all Bitwig courses behind. Your master-class absolute helped me to conquer the DAW from scratch on and its happy time for me to be creative again. Ectually 'Spring In Russia Spring In Europe' was the verry first inspiration, walking in woods and hearing the birds, go in to my studio and in two hours I recorded this. I wish you happy healthy life with your teachings, your creativity and your family. With regards in respect, Frans Nouws Amsterdam.
Recently viewed product
Share information about your brand with your customers.